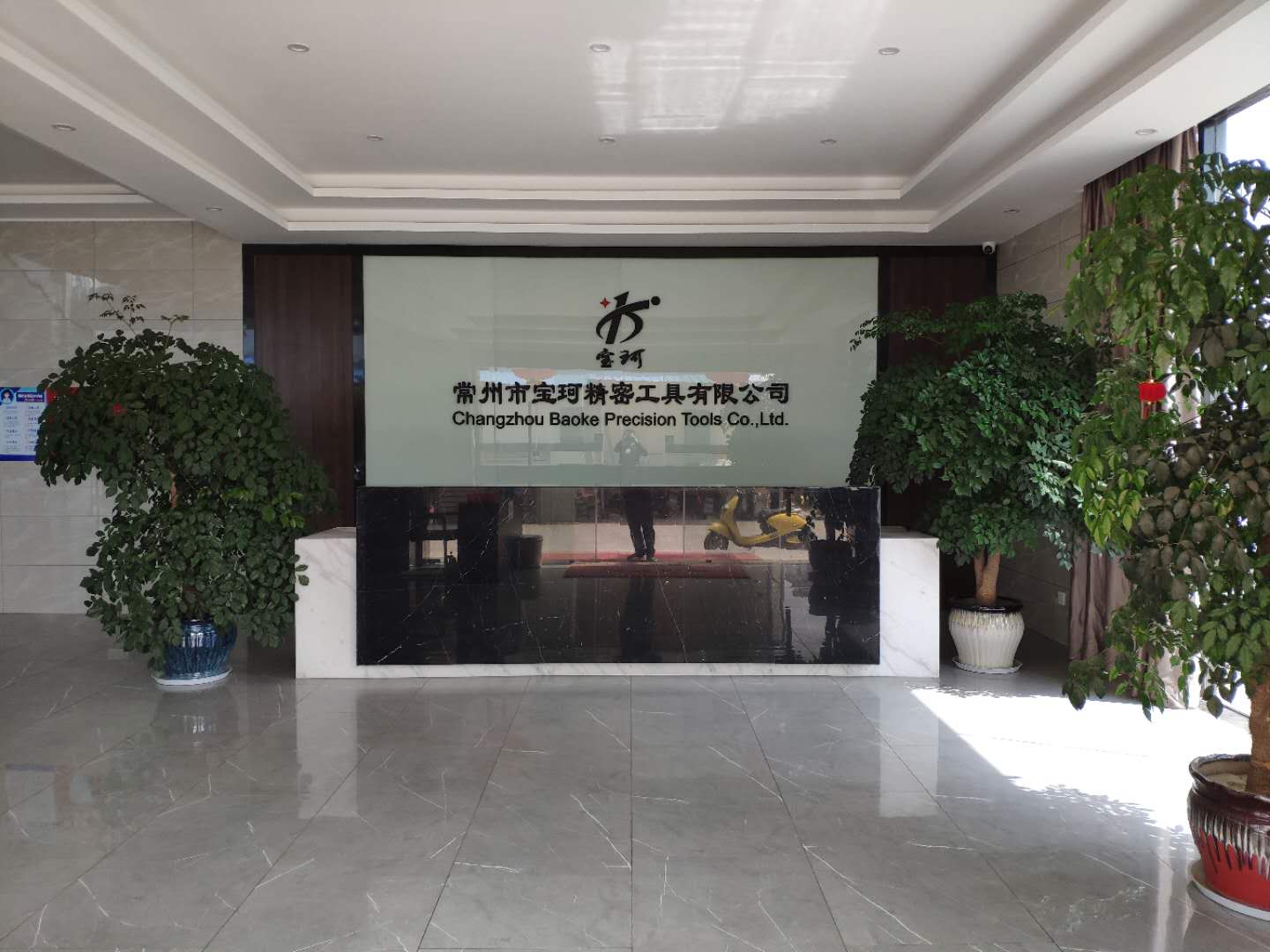 Changzhou Baoke Precision Tools Co., Ltd. is a professional manufacturer of alloy cutting tools integrating research and production. Its products are widely used in aerospace manufacturing, vehicle manufacturing, mold manufacturing, shipbuilding, weapons manufacturing, and metallurgical manufacturing. Industry, electronic product manufacturing, mechanical equipment manufacturing and other fields. We closely follow the development of today's machining and cutting, relying on advanced equipment and high-end technology, according to the different processing requirements of customers, choose correct and targeted processing technology, and manufacture reasonable cemented carbide tool products for customers. At the same time, we are committed to Improve the level and professional technical services to fully meet the needs of customers and reduce their production costs.
We have strong technical strength: the company has advanced production technology, has a strong research and development team, scientific research personnel account for more than 20% of the total number of employees. It has a solid carbide drilling and milling cutter production line, a discarded toolholder production line, and a welded drilling and milling cutter production line, and has established a non-standard mechanical drawing and process design team, which can design tools according to the manufacturer's requirements.
Product advantages: Our company can provide customers with various standard and non-standard cermets and superhard materials, physical or chemical coatings and other brand names of high-precision turning, milling, boring, drilling, cutting, Indexable CNC inserts for grooving and thread processing and matching high-precision tools, and are equipped with corresponding cutting tool hole processing tools suitable for various material processing, semi-finishing and roughing. The patterns can be customized according to the different needs of customers It produces all kinds of cutting tools and provides complete solutions for machining and manufacturing.